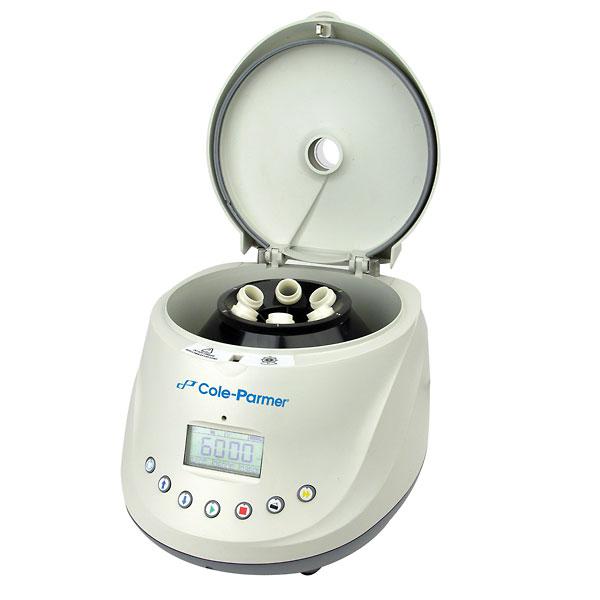 Superb safety features protect you and your samples
Automatic rotor recognition for speed restriction
■ Off-balance rotor detection shuts unit off to protect samples
■ Safety lock remains engaged until rotor speed reaches zero
These powerful units provide high-speed separation while delivering advanced safetyfeatures. Maintenance-free, brushless motor provides quiet operation even at 13,000 rpm.Variable speed allows you to set your desired parameter and adjust during operation.
Automatic rotor sensing adjusts the speed of the unit and will not allow settings above themaximum allowable speeds. Off-balance detection shuts motor off when load is not balanced,minimizing the opportunity for sample loss. Large, digital display area shows three parameters(speed, time, and g-force) simultaneously. Timer is adjustable from 0 to 99 minutes.
Choose from three rotor types. The 6-position rotor holds centrifuge tubes with volumesup to 12 mL and has a maximum speed of 6000 rpm. The 24-position microcentrifuge tuberotor includes a cover and has a maximum speed of 13,000 rpm. The hematocrit rotor can hold up to 24 capillary tubes and has a built-in tube reader with a maximum
speed of 13,000 rpm.